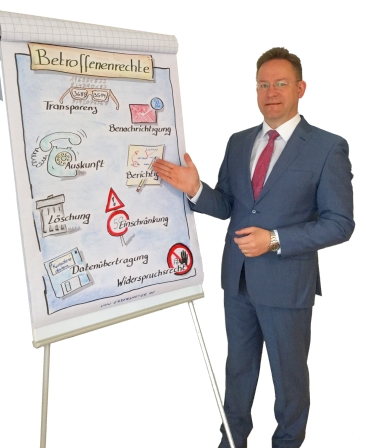 Do you have any questions about our activities or would you like a data protection and information security service that we did not explicitly mention on our website?

Then give us a call or send us an email so that we can make you a suitable offer.

We also support you on site with the training and qualification of your data protection team. We also take on the sensitization of your employees in a lively and understandable form. Special topics such as the implementation of threshold value analyzes and data protection impact assessments (DPIA) are also part of our daily business.


We look forward to your call.



Andreas Ebbersmeyer

Blessenberg 18
23701 Eutin
Germany
fon +49 (0) 4521 8301410
mail: andreas@ebbersmeyer.de




The personal data that you provide to us as part of this contact request will only be used to answer your request or contact you and for the associated technical administration. It will not be passed on to third parties.

You have the right to revoke your consent at any time with effect for the future. In this case, your personal data will be deleted immediately.

Your personal data will also be deleted without your objection if we have processed your request and there is no legal obligation to store it or if the storage is not permitted for legal reasons.

You can receive information about your stored personal data from us at any time, request their correction, deletion or restriction of processing and assert your right to data portability.

To exercise your rights as a data subject, simply send us an email.

You also have the right to lodge a complaint with a supervisory authority.